Galla Rock Shirt & Pattern Co.
Presents
"The Jones Jacket"
an Original Columbus Depot /Army of Tennessee Shell Jacket
---

On April 23rd 2004, I was afforded the opportunity to examine the original Shell Jacket archived in Mississippi that belonged to Pvt. Michael Jackson Jones of Co. H, 1st Missouri Infantry, in order to study construction, measure and photograph for patterning purposes. This Jacket is of a type that is considered in modern times to have possibly come from the Columbus Depot or another production site within the Army of Tennessee, with one piece sleeve construction, being fully trimmed with some noteable differences that can be found in the method the collar is attached as in the Woodward and Weller coats, having one exterior welt pocket and one interior slit pocket. Pvt. Jones received a disabling wound in May of 1863 which would date this coat, if the providence is correct, to no later than mid war. Geoff Waldon also has additional Photos and Information on his site concerning this coat.

---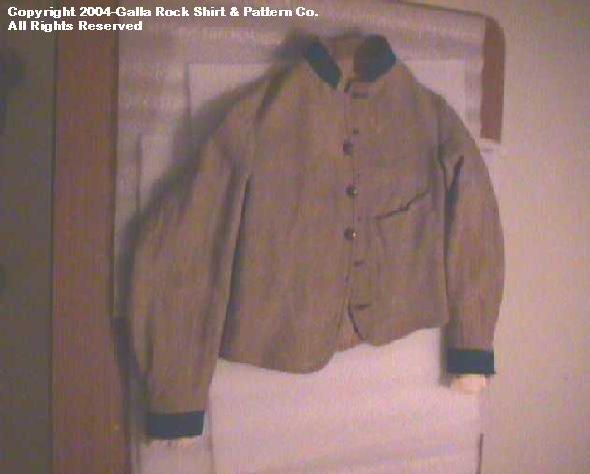 Front View reflecting a six button, fully trimmed jacket with an angled welt pocket on left Breast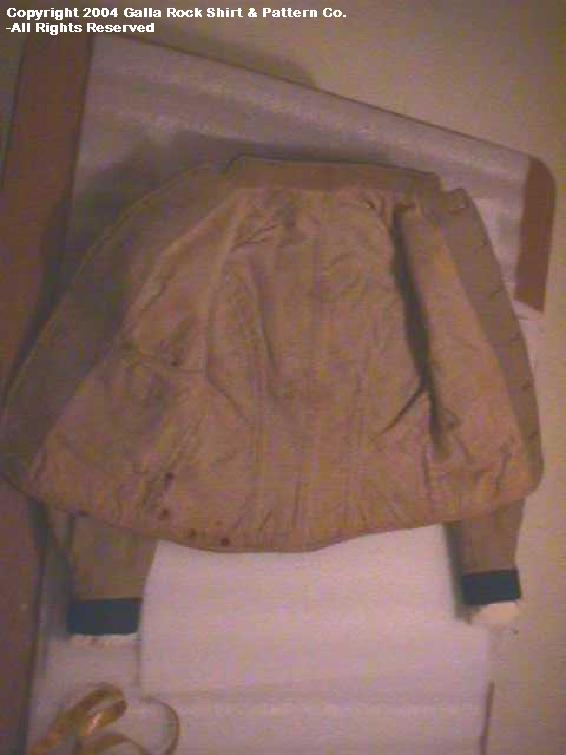 Interior view displaying the natural cotton lining and one slit pocket on right breast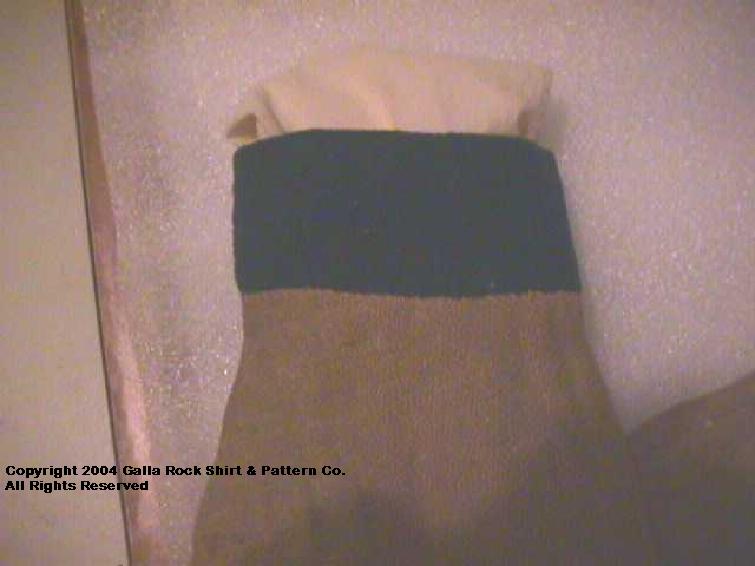 Cuff View-attached not laid on, and though not visible in photo, the interior stitching of the self facing shows
through onto the outside of cuff 3/4" from bottom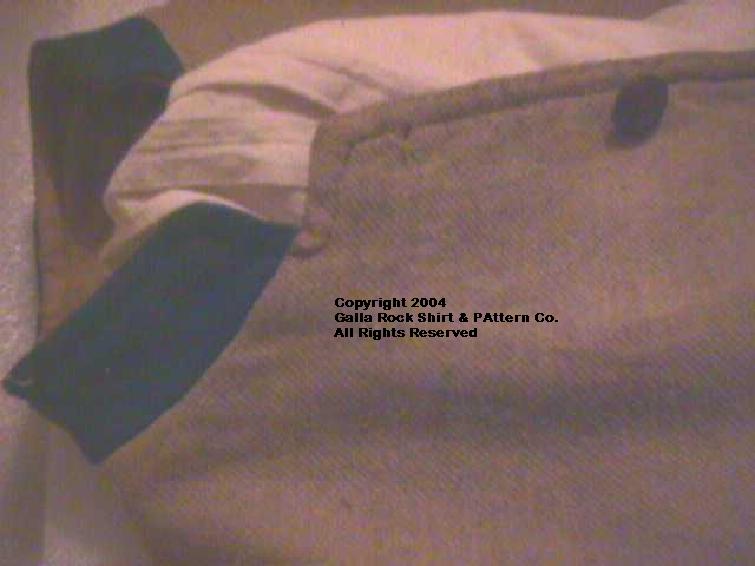 Collar view-showing construction, also shows placement of buttons on the topstitching line
Topstitching by machine is 3/8" from edge of coat, the full circumference of the coat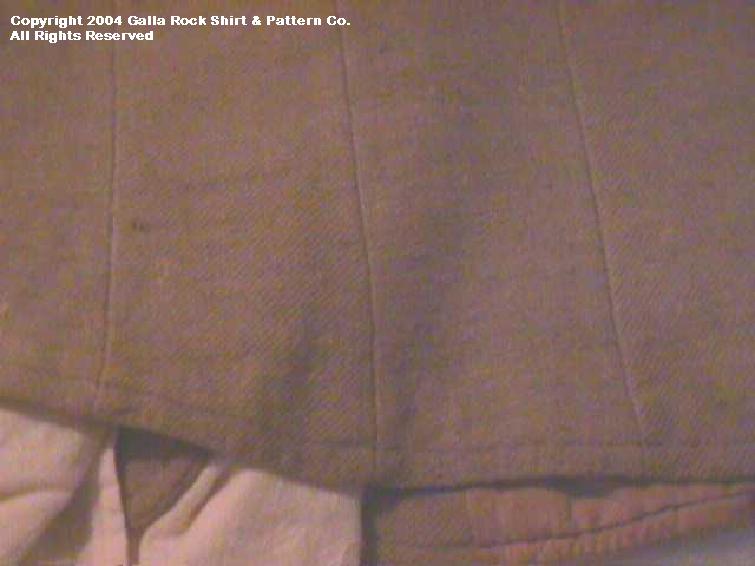 Center Back Bottom-close view showing slight angling downward-this facilitates the coat laying fairly
even across the bottom back when worn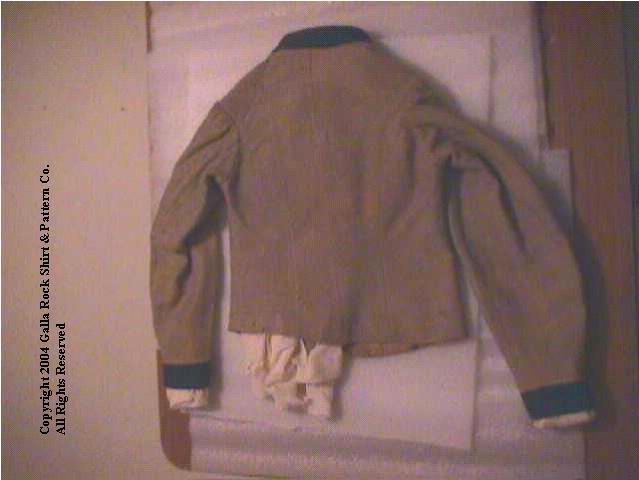 Full Back view-reflects the "blousing" of the sleeve

The Galla Rock Pattern, GRSP-311-Army of Tennessee Shell Jacket, includes these photos along with others taken.